Robinson Steel Company, located in Norristown, Pa. is a family owned and operated business with an excellent reputation for customer satisfaction. Since 1921, Robinson Steel Company has been a trusted and reliable source in the industry.
Robinson Steel Company (RSC) specializes in satisfying our customer's needs with value added solutions for their locker rooms, bathrooms, warehouse and storage needs. For over 100 years we have serviced these markets and understand there is often more involved with your purchase than dimensions and colors. RSC has a long history selling to general contractors, schools, hospitals and wholesalers/dealers. With this experience we can provide you with more products, timely and accurate quotes, approval drawings, warranties, LEED information, insurance certificates, W-9s, Bid bonds, Performance and Payment bonds, Engineering stamps and much more, ultimately moving your project(s) along quickly and efficiently.
Our website has been designed to provide you with our most popular products, many products that are in stock and ready to ship immediately and valuable information for installation and specification purposes. In addition to our knowledgeable sales staff our on line shop can provide you with the convenience and ease of obtaining your required products ASAP.
Our sales team is available to answer any questions and concerns that you may have during the ordering process. We are always here to help! At RSC we are focused on providing our customers with the best products and as we move into the future we research and add many new items to our on line store regularly, if you don't see what you need, give us a call, we want you to be a satisfied customer of Robinson Steel Company.
Thanks for your business,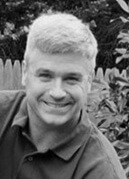 Bruce Flint
President